2014 in Books
Posted in: Misc
Can't believe 2014 is over already. Following this yearly tradition (?) that started in 2012 and continued in 2013, here's 2014 in books: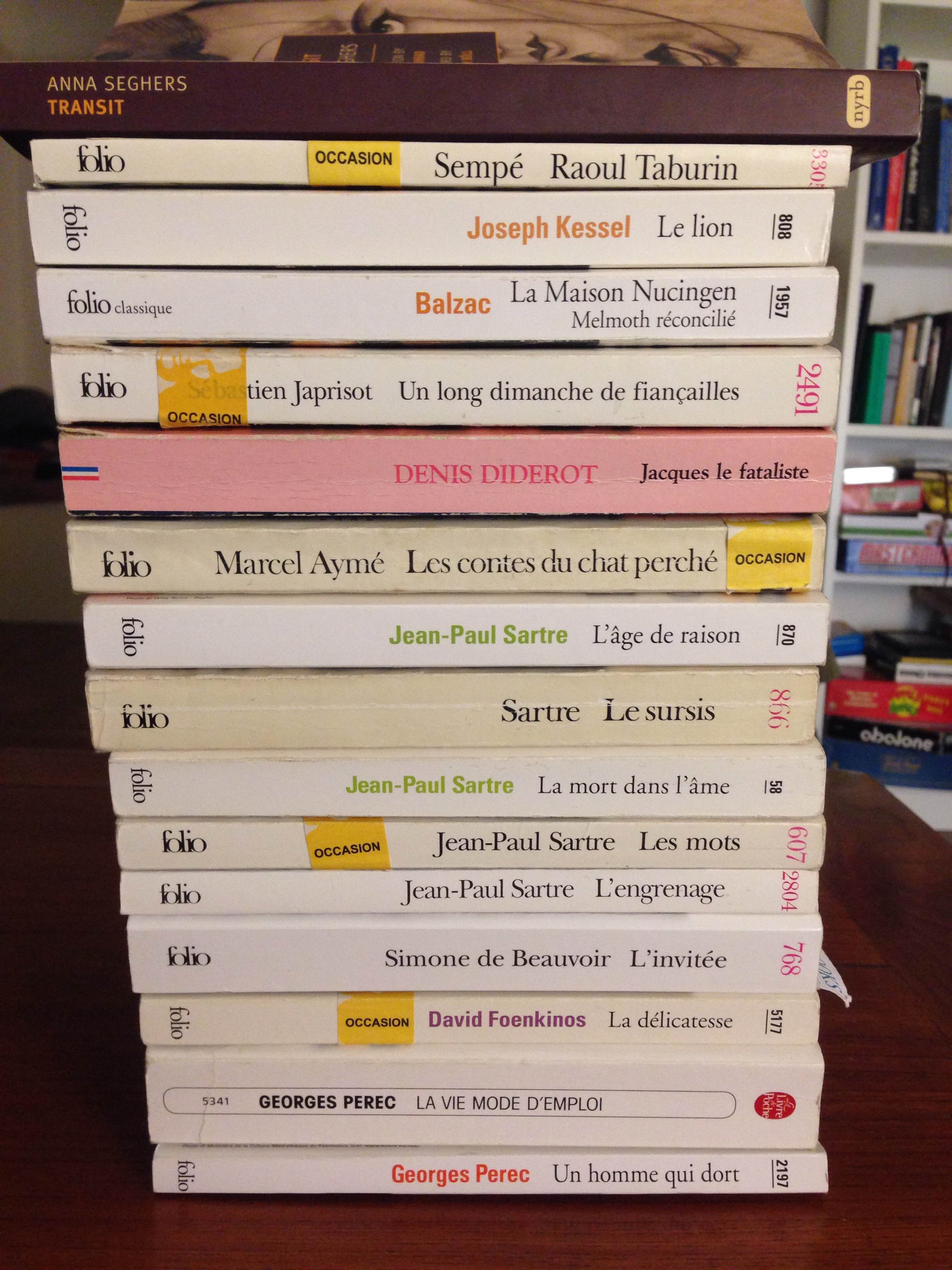 Missing there there's:
"Trois Contes" by Flaubert
"Man's Search for Meaning" by Viktor E. Frankl
"Design as Art" by Bruno Munari
"Mathographics" by Robert Dixon
"Operating Manual for Spaceship Earth" by R. Buckminster Fuller
16 are in french, 5 in english.
I started 2 books that I had to drop because I didn't like them: "La Pianiste" by Jelinek and "Vivre dans la Vérité" by Xiaobo.