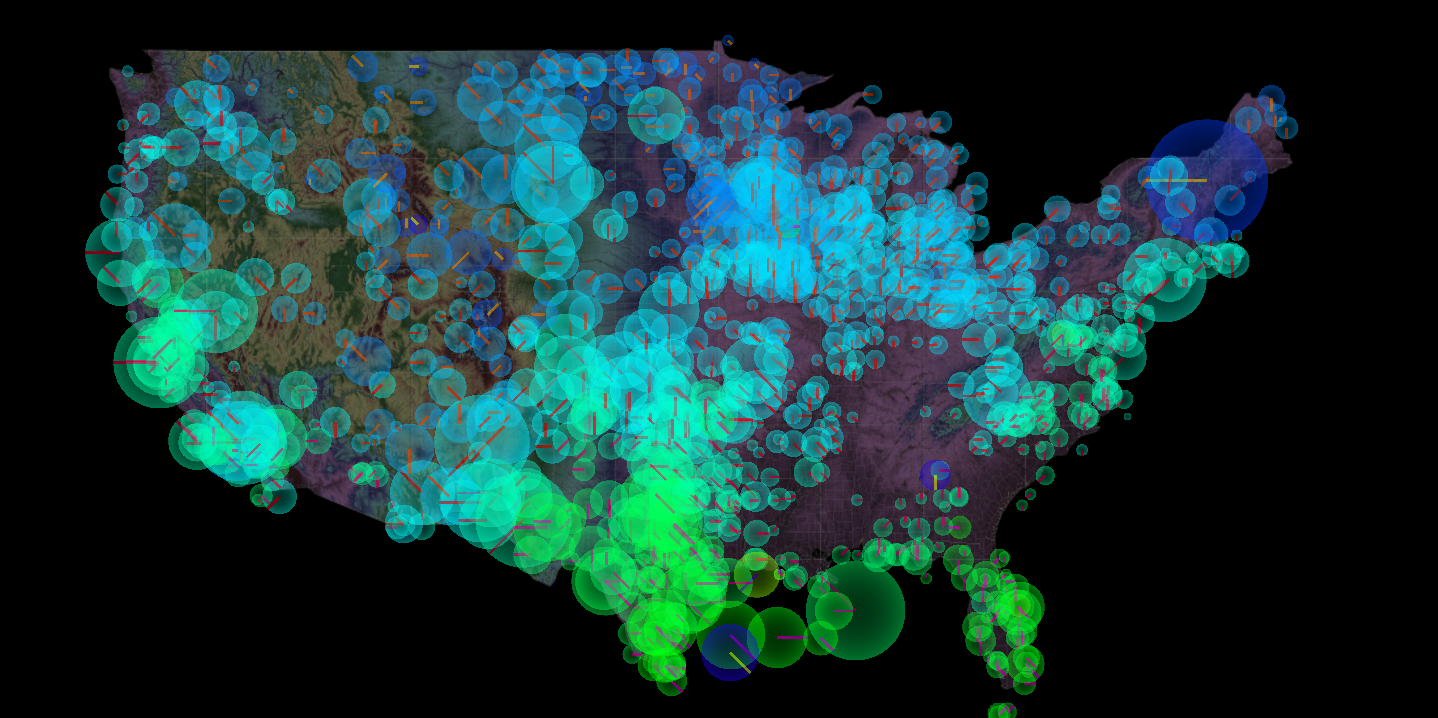 Wind Motion Patterns displays information about wind speed, direction and temperature across the US in a 72 hour period.
This visualization displays information on 1200 weather stations gathered from the National Weather Service.
You can switch between different visual markers from the top menu, also play the wind motion for the 72 hours or select a specific time from the timeline below the graphic.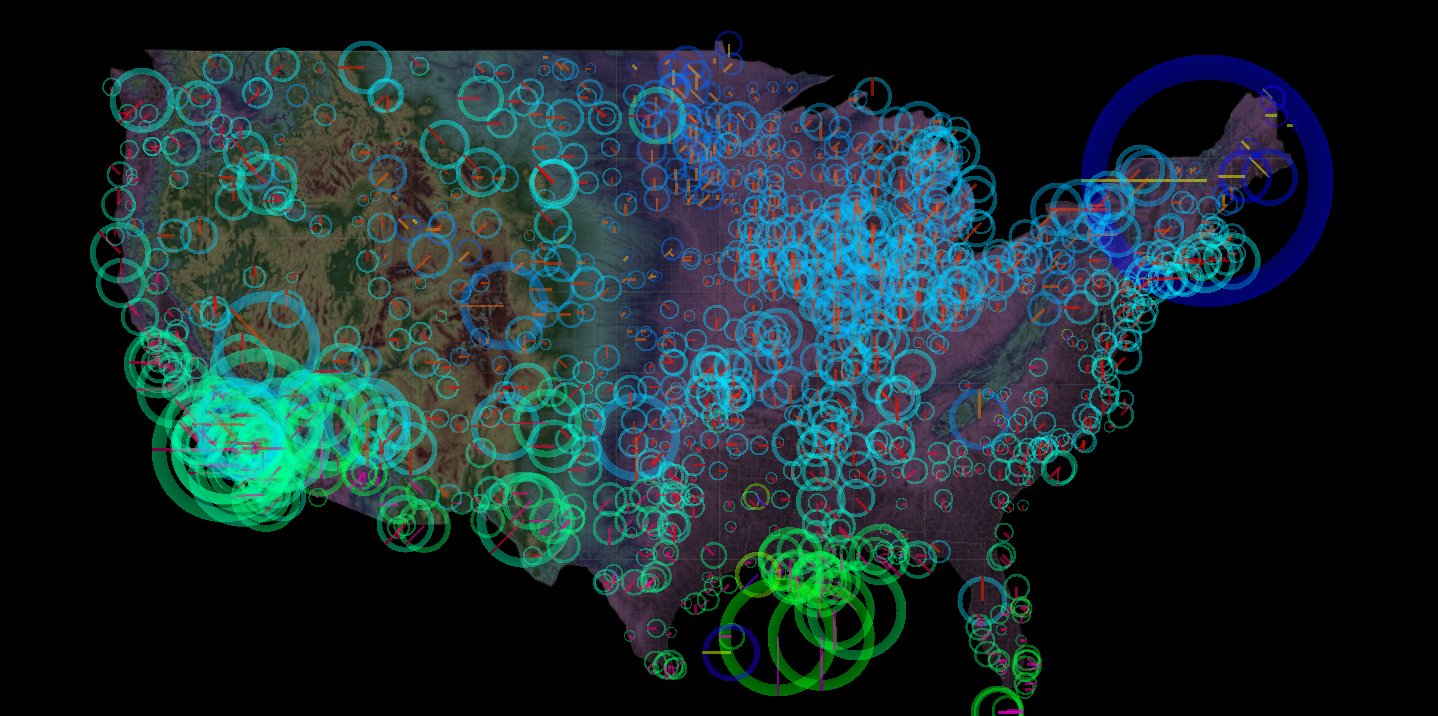 Click here to access the example. You will need a WebGL capable browser (and machine).